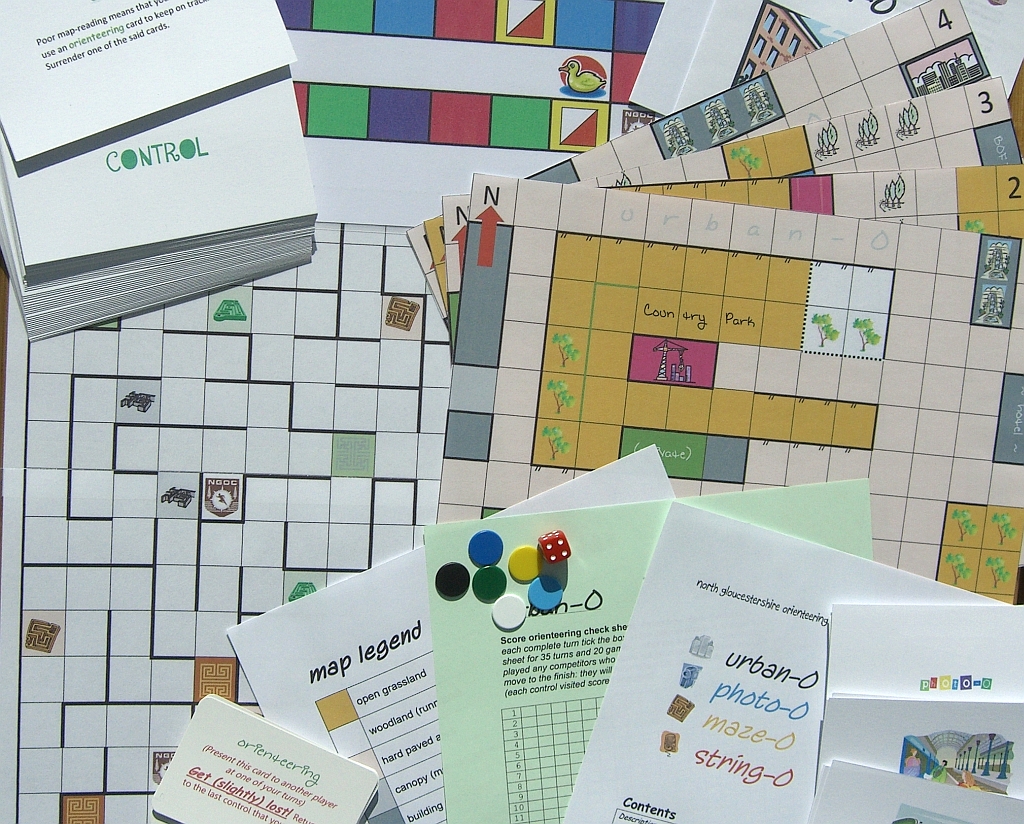 Includes everything you need – laminated maps, kites, punch cards, "Control" cards, "orienteering" cards, instructions, dice, tokens etc.;
have a different course each time you play by using the moveable control stickers;
map sections can be fitted together in different combinations for more variety;
add even more variety by drawing your favourite terrain on the blank map grids supplied
This is an orienteering board game for the entire family. As you play, you'll also be able to learn and practise the orienteering map symbols.The game has several modes of play: regular orienteering, night orienteering, sprint orienteering and control point chase. You don't have to be great at orienteering to play this game: just roll the die and you might win. If there are several players, one can act as the course designer, building courses for the others. Using the four game boards, you can design a huge variety of different tracks and courses. The only limit is your imagination!
Language versions: FIN, SWE, ENG, FRA, GER, RUS
Orienteering Game is the first board game based on orienteering. The board of this game and every game offered in Orienteering races are real maps and guidance rogaining initially made ​​in Spain, still expect more maps from around the world, so it makes it a game suitable for IOF regulations because the symbols and colors used are in compliance with International Orienteering Federation.
The interesting thing about this game is that players can move around the board as they would in a real race, respecting symbols and colors as if in an orienteering race in the mountains or rogaining.
An easy and effective way, interesting for schools, sports clubs and nature lovers, ideal for learning to read a map, use a compass and practice orientation without fear of getting lost. It is also a way to train the ability to read a map and racing strategies for those experienced in orienteering and rogaining.
Source: english.orienteeringgame.com
Designed specifically for orienteers, each player takes it in turn to throw the dice and move his token between controls, choosing their own route as in real orienteering. Do you go the long way round on the path where you can travel more quickly or do you take the direct route and fight your way through the dark green? On reaching a control a player takes a Control card and follows its instructions - you might find yourself doing well and taking an extra turn or a lack of concentration might mean you end up in a nearby depression. During the game players can use their Advantage cards in conjunction with their dice throw to help them get ahead of, or catch up, other players. The winner is the first player to reach the finish line.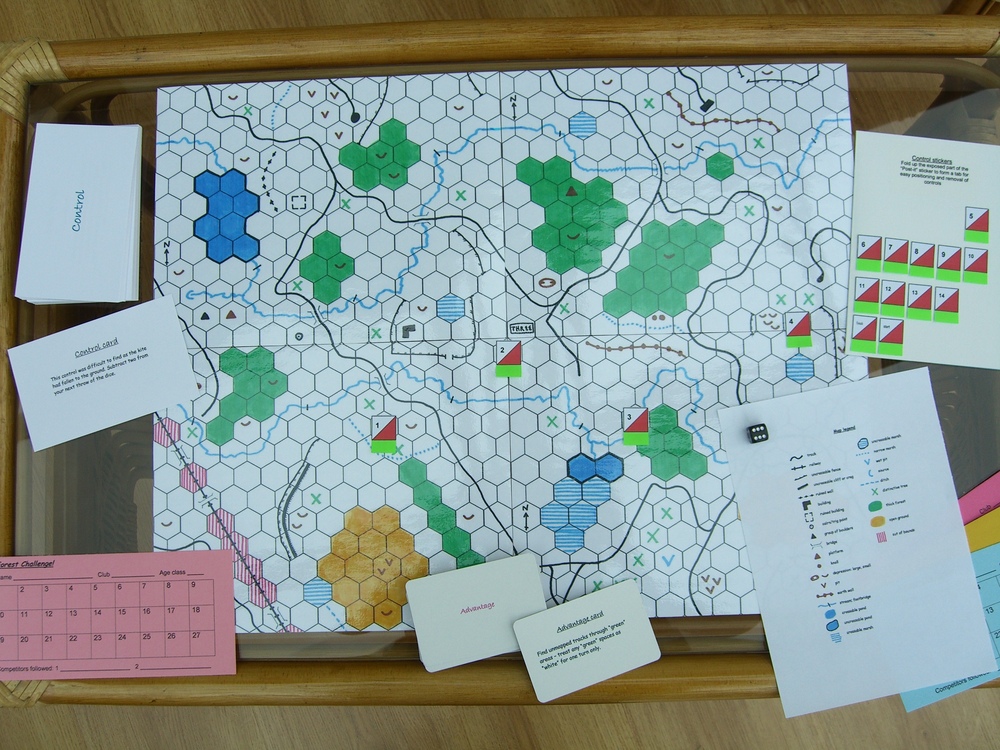 Source: www.nopesport.com
Product Description
This pack contains:
-Diagram of the game set up
-Compass points
-Letters
-Game templates for children to complete
-Blank extension templates
-Teacher answer sheet and instructions
Game Instructions:- Children should be in teams of 2/3.
The basketball court (or any wide space) should be set up as shown in the diagram on page 4 in the pack. Make sure that the letters and the compass points are laminated and attached to a cone.

Give children a question board. The aim of the game is that they discover the correct letter combination so that they can win treasure chests.

Once children have the sequence they should go and check with the teacher. They should be sent back if they have not got it correct. With lower ability children it is a good idea to circle their mistake.

Children can be extended with blank boards that either you have completed for them or they have completed for each other. The winners are those with the most treasure chests.
You can buy it here